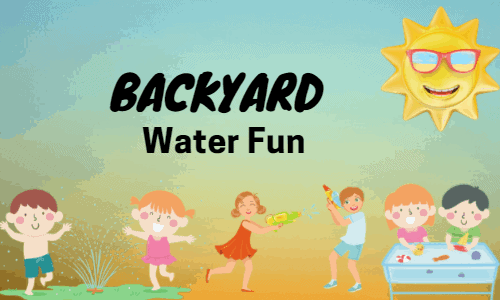 Entertaining children in warm weather is easier than you might think.  Give them a water activity in the backyard and they will be entertained and happily occupied for hours on end.  Not only will you be able to get on with your chores or join in, but the children will have endless fun. No matter if you are hosting a party or looking for ways to cool down in the summer, here are the best backyard water fun games and activities. 
1 – Trampoline Sprinkler Waterpark
Children love being outdoors, especially when the weather is nice. So why not treat them to a fun sprinkler game. These are great for parties as well as staying cool on hot days. Sprinklers are great fun for the backyard. If you have a trampoline and want to add water, you will want to ensure that you have a protective netting for protection and safety. 
Then, for the fun part, you should place the sprinklers underneath or next to the trampoline and set the height to the maximum so that the kids can get soaked, slide around the trampoline, and have hours of fun at their feet. 
2 – Inflatable Surf And Slide
Backyard water games do not stop at slip and slides. With surf and slide, you can get your children to practice their surfing skills whilst having fun in the water. 
An inflatable surf and slide include an inflatable slide as well as inflatable surfboards, which are smooth and firm for fun and protection. 
The kids can climb to the top of the slide with the inflatable surfboard in hand. Then, holding onto the handles they can position themselves before sliding down the slide and practicing their surfing skills. You no longer have a beach day to enjoy the water and surfing. 
3 – Baseball Water Slide
Why not make a water slide course more fun and play a game whilst slipping around? With a baseball water slide, your children, family, and friends can play a game of baseball and use the slide as the 'run around' feature. Instead of running on the grass in trainers, your children can slip around the water slide course whilst trying to score. 
It is fun for all ages, even adults can join in. 
4 – Portable Dunk Hat Game
All children love catching and throwing balls around the backyard. You can take it to the next level with a portable dunk hat game. 
With this, you attach the hat to your head and fill the compartment with water. Using a ball, you throw and aim to hit the targets, which if successful will result in the water-filled compartment turning over and soaking the person wearing the hat. 
This can result in all-day fun and is a great backyard water party idea for the entire family to join in with. 
5 – Inflatable Sprinkler Pad
If your children prefer to play with their toys but still want to enjoy the coolness from a backyard water feature, then an inflatable sprinkler pad is the ideal option. 
Your children can slip and slide around or sit and enjoy the sprinklers to cool down on a hot day. These are ideal for all ages, especially babies and toddlers. 
6 – Water 'Fights'
Every child has experienced some sort of water 'fight' throughout their childhood. They are a great way of adapting the tag game. Instead of running around and tagging your opponents, you can tag them with a water gun. 
Each player will have their water gun for this backyard water game. You can play laser beam games or play tag with your friends and family all day long. 
7 – Inflatable Car Wash
Going through a car wash is fun for any age. You can bring the fun home to your backyard with an inflatable one. 
These blow up like a bouncy castle. Yet, instead of bouncing on them, the fun is when you play underneath. They feature sprinklers to spray the children when they walk through them. There are even obstacles and drying flaps to make it feel like the real thing. 
8 – Water Balloons
One of the most reminiscent backyard water games is water balloon fights. These are playful and designed to have fun with. 
After filling up the balloons with water, you can hold them in your hand or a basket and throw them around, up in the air, and at friends to get them soaked. These are ideal for parties or hot summer days. 
9 – Kitchen Sink Water Activity
If your toddler is looking to learn, stay cool, and have fun in the backyard, a child-friendly portable kitchen sink setup is ideal. You can fill in the plastic child-friendly sink with cool water and your child can wash up with bubbles and cutlery to help them learn and stay entertained. 
You could have a tea party with them for the afternoon and then they can feel responsible for the washing up by using their sink and washing up the cups, plates, and cutlery. 
10 – Water Doodle Mat
A water doodle mat is great for kids who love being creative. This mat can be placed in the middle of the backyard for all-day fun. 
By filling the pens with water, they will spray out all kinds of colors so that the kids can draw and paint on the mat. The colors will magically appear so that the kids can draw and be creative in the backyard all day. 
The colors also magically disappear so that the mat is reusable and the kids can start over when they have finished their drawing or painting. 
11 – Inflatable Water Slide
You can recreate your kid's favorite water park in the backyard with an inflatable water slide. 
After setting this up in the backyard, you can keep it there all summer for endless backyard water fun. 
Your children can get into their swimming costumes and enjoy the water slide on their inflatable rings or boards. They can slide down the slide and use the inflatable set up like an obstacle course. These are great for backyard water children's parties. 
12 – Water Whack Piñata
Instead of using a traditional pinata and hanging candy from the tree, you can hang water balloons from the tree for the children to have fun and get soaked. 
If you get a different color balloon for each child then they can turn the water whack pinata into a game and see who can burst all of their balloons first. 
13 – Water Wall Knock Off
Using water guns you can play a water wall knock-off and turn your garden into an archery-style game. 
Place some bottles on a table or fence and the first person to knock them all down with their water gun wins. This is a simple game that everyone can join in with. 
14 – Shoot The Hoop
If you want to use backyard water toys that you already have in the garage, then shoot the hoop is a great game to have backyard water fun with. 
You can tie s a target to a hoop, or anything else in the garden, and use a water pistol to hit it. Whoever hits it first or in the quickest time can win a prize. This is a fun game to add to a children's backyard party. Everyone can join in and every child loves a competitive game to win sweets and pride. 
15 – Children's Car Wash
Whether your own car needs a wash or your children's toy car needs a wash, why not get your children to take responsibility and have fun washing the car?
A children's toy car will be easier for younger children to wash. Older children might love having the responsibility of washing your real car. 
Either way, a car wash is a great way to have fun with water at home. The children can enhance their life skills whilst splashing around with foamy water and soft sponges. 
16 – Backyard Fishing
Backyard fishing is a great backyard water activity for any age. You can place sweets, toys, or fake fish in a bowl, small pool, or pond and get your children to fish them out with a children's fishing rod or stick. 
Not only will they practice a life skill, but they can enjoy all-day fun. You could fill the bowl or pool with rewards so that the activity becomes more of a competition and the children stay entertained for longer. 
17 – Duck Duck Splash
Most people will have heard of the children's game 'duck, duck, goose'. Make it a water game by turning it into 'duck, dush, splash'. This version of the game entails the children running around and tapping the opponents on the head and when they shout 'splash', the other child will stand up and have to deal with being splashed with a water gun or balloon. 
The game can be played however the children want to play it. It is up to them if they want to use balloons, buckets, or water guns. 
Wrap-Up
With there being so many backyard water fun without a pool, you can have endless summer fun  outside.
Related Topics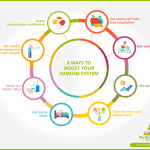 This site includes the explanation of 8
READ MORE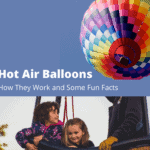 There is something so awe-inspiring about
READ MORE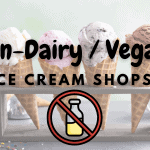 Interesting Things To Buy