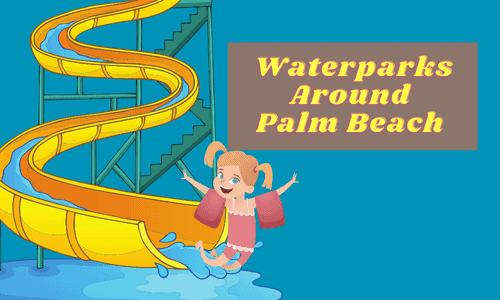 There's plenty of fun aspects about taking a vacation with all the family. But if you can find time to visit a water park, then you'll likely find that the day (or days) is the most fun part of your trip! After all, what's not to love about a water park? It'll be you, your partner, and the kids having nothing but fun all day long. While there are water parks located all over the country, there are some corners of the US where water parks are more common — and better — than others.
Take South Florida, for instance. If you're visiting this part of America, then you'll have a whole host of water parks to choose from. In this blog, we're going to take a look at the best waterparks in South Florida (Miami-Dade, Broward and Palm Beach Counties). Take a read, pick one or two that stand out, and make sure you make them part of your trip!
Deerfield Beach, FL, – Broward County,
Splash Adventure Water Park has more or less everything you could ask for from a water park for young children! There are endless amounts of tunnels, slides, water curtains, and oh so much more. It's especially good for younger kids because of the depth of the water — the deepest part of the pool is just twelve inches. Your kids will love splashing around. There's a lifeguard on duty, which can give parents extra peace of mind.
Address: ​401 S. Powerline Rd., Deerfield Beach, FL 33442
Riviera Beach, FL – Palm Beach County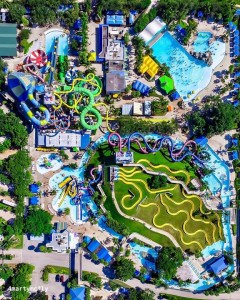 Rapids Waterpark is regarded as one of the best water parks in South Florida, in large part because it offers something for the whole family. There are rides that have been specifically designed for young kids. There are rides that the whole family can enjoy together. And then there are the thrill rides, the slightly speedier and higher rides that braver kids and adults can enjoy. The two most fun rides are Black Thunder and Big Thunder, which are both full of excitement!
Address: 6566 North Military Trail,  Riviera Beach, FL 33407
Royal Palm Beach, Florida – Palm Beach County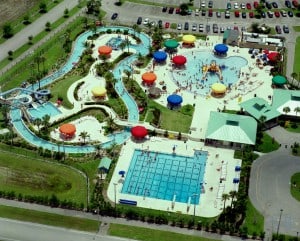 If you're looking for the perfect place to spend a warm day in South Florida, then you may want to take a look at Calypso Bay Waterpark. This is a large park that'll allow you to spend the whole day without even a hint of boredom. There's a children's water playground, a lap pool with diving boards, and then a few standout rides. There's a nearly 900-feet river ride lily pad walk, and two four-story high water slides. That's big enough to be super exciting, not so big that people are afraid. The perfect size, you might say!
Address: 151 Lamstein Lane Royal Palm Beach, FL 33411
Hialeah, FL – Miami-Dade County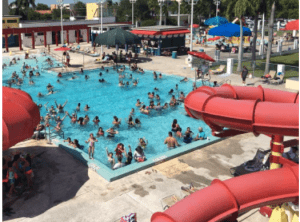 Bucky Dent Waterpark is a great option when you're looking for a relaxed but fun day with the family. It's located within the larger Bucky Dent Park, which has all the standard features that you'd expect from a South Florida park, including a children's playground. At the waterpark, you'll find a couple of 150-ft long slides. There's also a large regular pool, and a splash pool for the kids. It's as fun as it is relaxing, too, with plenty of seating options located on site, as well as food and drink stands.
Address: 2240 West 60 Street, Hialeah, FL 33016
Aventura, FL – Miami-Dade County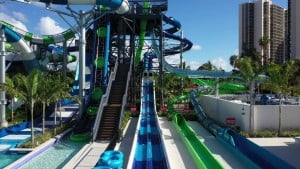 Tidal Cove Waterpark has rightly earned its reputation for being one of the best waterparks not only in South Florida, but in the country. Simply put: it provides an endless amount of fun for the whole family, from the youngest child in your clan all the way through to adults. It's hard to say which is the biggest and best ride, because there are so many to choose from. The Aqua Drop is probably the most thrilling, while the Constrictor is the most classic. Not that it's all thrills, thrills, thrills, however. There's a couple of world-class relaxation pools that'll put you into a deep state of bliss.
Address: 19999 West Country Club Drive, Aventura, FL 33180
Pembroke Pines, FL – Broward County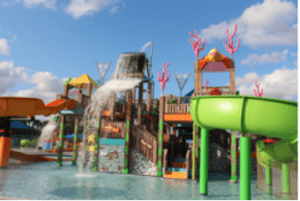 There's no surprise that CB Smith Park consistently scores highly with families. After all, it provides a little something for everyone! The water park is the standout feature, but it's far from the only thing that families have to look forward to. But first, the water park. What will you find? There are four tall water slides (measuring more than fifty feet!) and a lazy river, among other water-based fun. Elsewhere in the park you'll find a golfing center, batting cages, basketball courts, and much more. It's one of those places that provides a little something of everything, which makes it the ideal place to spend a fun day with your loved ones. Simply pack a picnic, head on down, and get ready for a day filled with laughter and good times.
Address: 900 N Flamingo Rd, Pembroke Pines, FL 33028
Hialeah, FL – Miami-Dade County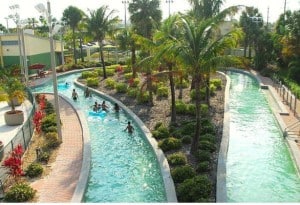 You can have a lot of fun by visiting McDonald Park. After all, there's playgrounds, tennis courts, and a large lake to enjoy. However, if you want to make the most of your trip to the park, then you'll want to swing by the (paid) water park that's located within. There's a lazy river, waterfalls, a splash pad, and a wave pool. Plus, there's plenty of places to relax, too. It's an affordable option that can make for a highly pleasant day out with the family!
Address: 7505 W 12th Avenue, Hialeah FL 33014
West Palm Beach, FL – Palm Beach County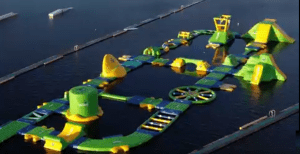 Shark Wake Park isn't your usual water park. For one, there are no tall rides here. But does that mean that it's any less fun than other water parks? Not at all. The clue is in the name. This is a wake park, which means there's plenty of artificial wave fun to be found here. There's also the largest floating obstacle course on the east coast, as well as kneeboarding experiences. If you have people in your clan who love the water but don't like heights, then this is the park for you!
Address: 1440 Eshleman Trail, West Palm Beach, FL 33413
Boca Raton – Palm Beach County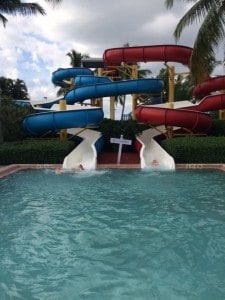 Coconut Cove Waterpark is known for being one of the best in South Florida. And once you learn what it contains, then you won't be all that surprised! There's a couple of tall water slides (they measure higher than four stories!) and a lazy river that runs for nearly 1000 feet. There's also an interactive water playground that younger kids will love! And if your kids still aren't that comfortable in the water, then you can put them into the swimming lesson classes. The park always receives rave reviews from adults and kids alike.
Address: 20130 Regional Park Drive, Boca Raton, FL 33498
Miami Watersports Complex, Hialeah, FL –
Miami-Dade County

Not all water parks in South Florida are the same. Some don't have rides in the traditional sense, yet they're just as much fun. This is the case with the Miami Watersports Complex. If you're looking to do something a bit different on your trip, then consider swinging by. You can surf, wakeboard, and so much more. If your children are comfortable on the water and love adrenaline, then this is the place that you'll want to visit.
Address: 401 E 65 Street, Hialeah, FL 33013
Grapeland Waterpark – Miami, FL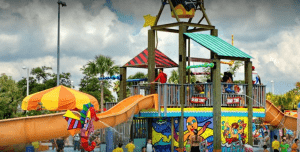 Grapeland Waterpark has everything that you'd want from a family-friendly attraction. It's a large space with all the staples of an awesome water park, including large pools, slides, and a lazy river. It's a guaranteed good time, so if you're struggling with what to do (not that this is likely) when you're in South Florida, then head down — you will not regret it.
Address: 1550 NW 37th Ave, Miami, FL 33125
Castaway Island Water Park at TY Park – Hollywood, FL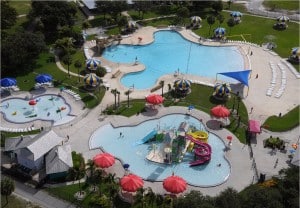 Castaway Island offers everything a family could ask for when they want to have a day of fun. In the water park, you'll find a couple of slides and a lagoon, which is perfect for cooling off on those warm Florida days. If you're looking for a little more to do, then the park will provide it — you can also play volleyball, hike, play basketball, and much more. It's just a place that's filled with fun activities!
Address: 3300 N. Park Rd., Hollywood, FL 33021
Tigertail Lake  – Dania Beach, FL
Tigertail Lake isn't a waterpark in the traditional sense. But it is based on water, so it goes on this list! Your children can learn how to paddleboard or kayak, or you can just have fun in the water. This is a popular spot because it offers some activities that you won't find elsewhere. For instance, there's also a ropes course, swings, trampolines, and more. It's a day of activities and adventure, essentially, and if you have those things then it'll always be a good day!
Address: 580 Gulf Stream Way, Dania Beach, FL 33004
Conclusion
As we've seen, you'll have plenty of options if you're looking to visit a water park with your kids during your time in South Florida! And if you're lucky enough to live in this beautiful corner of the world, then you'll be able to tick off each and every one over the years. Because if there's one thing that we know, it's that kids — and adults — never get tired of visiting water parks. All the water parks that we've listed on this page will provide an excellent day out. Indeed, by the time you're back home from your vacation, you might just realize that this was the most fun day that you had while you were away!