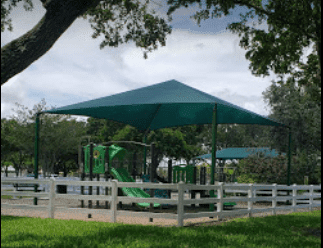 Please contact the place before visiting to confirm operating hours. Sometimes facilities close unexpectedly for any number of reasons.
Playground - Outdoor, Pool, Splash Pad, Tennis Courts, Fitness Center, Tot Lot
A great little park and pool for the entire family- the circle ring, whale's tail, and palm tree are all fun for the kids, and the park is a key part of Cooper City's dedication to recreation! They hold a lot of events depending on the time of the year, but if you just want your kids to go and play about, as long as they are under 10, they will have a whale of a time (and not just on the whale's tail)!