For generations, kids around the world have asked their parents where Santa is on Christmas Day. While back then, it was in the imagination of that parent to pick a location; today, technology is on our side.
No more guessing where Santa is and when he and his reindeer will arrive! From NORAD To Google Santa Tracker to Santa Update, you have all the tools you need to find out the exact location of Santa throughout Christmas. And, of course, the magic of these platforms is not limited to a tracker! They are packed with games and surprises to keep the whole family entertained throughout December. Let's find out the best ones for this year together.
In addition to tracking Santa around the world, you may also be interested in knowing that there are different interpretations of Santa.  Check out this different interpretations at 8 Santas From Around The World
Enjoy you holiday!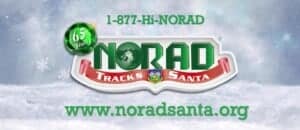 Since 1955, NORAD has been making every kid's dream come true. This is the excellence of all Santa Trackers, and it was born by accident when Colonel Harry Shoup picked up an unusual phone call.
This project is brought to life each year by thousands of volunteers who will be happy to tell you in person the current location of Santa throughout the night.
At the same time, NORAD created the first, most reliable Santa Tracker, which keeps getting better and more precise every year. So, if you don't want to keep calling the center to check where Santa is, you can keep an eye on all of his movement through the website or app.
How Do You Track Santa With Norad?
There are 3 ways to track Santa With Norad:
You can call the Norad call center at 1-877-HI-NORAD (1-877-446-6723) on the night of December 24 and speak directly with one of the volunteers. They will be able to indicate where Santa is at all times.
If you prefer to keep track of him yourself, the interactive map on their website, http://www.noradsanta.org, makes this possible. While the navigation system is only available on Christmas Eve, the project offers surprises to everybody from December 1st of every year.
If you prefer an app, you can also track Santa via Norad through their app.
Extra Features
Before the big day, you can enter Father Christmas's village and learn all about their tradition and daily lives. And, of course, in every corner and nook, there are endless Christmas games you can play with Santa's friends. Don't miss out!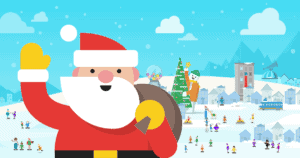 Google Santa Tracker is a high-tech, ultra-modern version of NORAD's tracker. While it came to life much later than the first tracker, today, it is one of the most used tools to track Father Christmas on his journey. On the days leading up to Christmas, the platform will keep you busy with games and interactive activities. But, when it comes to it, the map can show you with precision where Santa is and how far he has traveled so far!
How Do You Track Santa With Google Santa Tracker?
Google Santa Tracker, https://santatracker.google.com/ is extremely intuitive; you only need to access the map and follow Santa on his journey. Starting from midnight and from the farthest eastern timezone, the map will show you how many presents Father Christmas has already handed out and told you all about the miles already traveled. Don't forget that NORAD and Google Tracker use two different methods to track Santa, so locations can vary slightly. Stick to one, to be sure!
Extra Features
Google Santa Tracker is packed with extra features. You can already start playing with the several games dotted across the website. You can also take selfies with Santa or style the outfit of his helpers. Get started today.

This is one of the first websites that offer us the chance to keep an eye on Santa during his journey. Established in 1991, Santa Update has always been extremely easy to use and super precise. The website, https://santaupdate.com/santa-tracker-map/, which is kid and family-friendly, allows you to keep up with all the news and updates coming from the North Pole.
How Do You Track Santa With Santa Update?
The whole process of how Santa Update gets the data is on the company's website. However, as an overview, you should know that they pass their messages to us directly from Santa! The website uses all the other days of the year to keep us updated on what Santa is doing and other important news that might affect his flight.
But, the real magic happens on December 25! On this night, Santa Update partners with Kringle Radio and offers 50 hours of live tracking of Santa. Tune in to find out more!
Extra Features
You can find news and countdowns on this website. Check it out!

This is a much more modern tracker that allows you to keep up with Santa independently of where you are. Once you have the app and you have added your name, you can check what Santa is up to throughout December. On Christmas night, you will also be able to see him in action!
How Do You Track Santa With Santa Tracker by Dualverse?
One of the unique features of this Christmas app is that you can track Santa throughout the year. You will be able to see him in his village when he is not busy. With the simple, kid-friendly set-up, you can check where Santa is at the moment, what he is busy with, and even check how far he is from your home.   You can obtain the app from Apple https://apps.apple.com/us/app/santa-tracker-track-santa/id1059325444 or Google Play https://play.google.com/store/apps/details?id=com.dualverse.santatracker&hl=en
Extra Features
Some extra features are available in the app, but they need to be purchased.

What's a faster way of getting updates on Santa than by contacting him directly? emailSanta.com allows you to write an email to Santa today and even check whether you have secured yourself a place on the nice or naughty list. Top tip: it is written and created by Santa himself!
How Do You Track Santa With emailSanta.com?
On this easy, classic-looking website, you will find a countdown, a webcam, and a tracker. And, you can set a reminder for Christmas Eve! If you want to make sure that you are not missing Santa, this is the site for you!
Extra Features
Some of the unique features of this site include the many games you can find, as well as the Joke of the Day and the present counter. So, if you want to know more about Father Christmas, start here!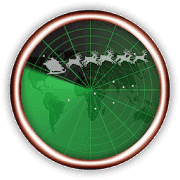 This tracker app is extremely easy to navigate and use. It is funny, kid-friendly, and, most importantly, built with one of the latest software to track and pinpoint Santa throughout the year. You can also set up your own location and calculate the distance between you and Father Christmas today!
How Do You Track Santa With Where Is Santa?
It allows you to set a global scan and pinpoint where Santa is at all times of the year! This app is ideal if you are out during Christmas Eve, but you don't want to miss a move of your favorite person on the planet!
Extra Features
The scan can be launched at all times of the year, not just at Christmas.
Just Mind The Timing!
Looking at Santa approaching in real life can be a fun, unforgettable memory. However, make sure to time the evening right – you don't want to be still awake when Santa gets on your roof, or you might scare him off!
 Related Topics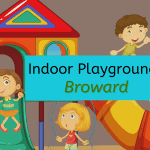 To find indoor playgrounds in Broward, click
READ MORE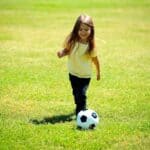 There are benefits to playing. They include
READ MORE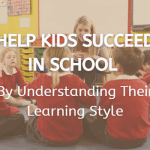 For more information, click on Help Kids
READ MORE