Sunday
12:00 pm - 5:00 pm
Monday
10:00 am - 5:00 pm
Tuesday
10:00 am - 5:00 pm
Wednesday
10:00 am - 5:00 pm
Thursday
10:00 am - 5:00 pm
Friday
10:00 am - 5:00 pm
Saturday
10:00 am - 5:00 pm
Please contact the place before visiting to confirm operating hours. Sometimes facilities close unexpectedly for any number of reasons.
Theatre, Playground - Outdoor, Wetlands, Wildlife, Aquarium, Fish Ponds/ Tanks, Rock Climbing, One Day Camp, Summer Camps, Spring Break Camp, Winter Camp, Tours, Museum, Birthday Parties, Dinosaur, STEAM (Science, Technology, Engineering, Arts, and Math, Rocks/ Geology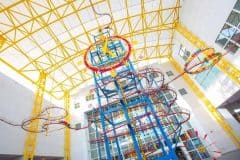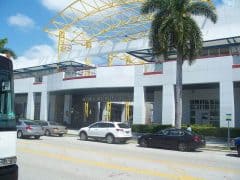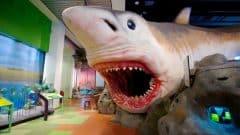 There is always something new happening at the Museum of Discovery and Science. Spend a day of discovery exploring hundreds of interactive exhibits and our featured traveling exhibit. Discover the amazing Everglades in the Florida EcoScapes exhibit. Hang out with bats, turtles and sharks. Meet an alligator and be charmed by a 12-foot-long snake. Take a ride to Mars or soar through the skies in an FA-18 cockpit simulator. And immerse yourself in a five-story-high film adventure at the AutoNation® IMAX® Theater.  It is the BIGGEST screen in South Florida. Whether you're two or 82 visit the Museum of Discovery and Science and enjoy a full day of family fun.