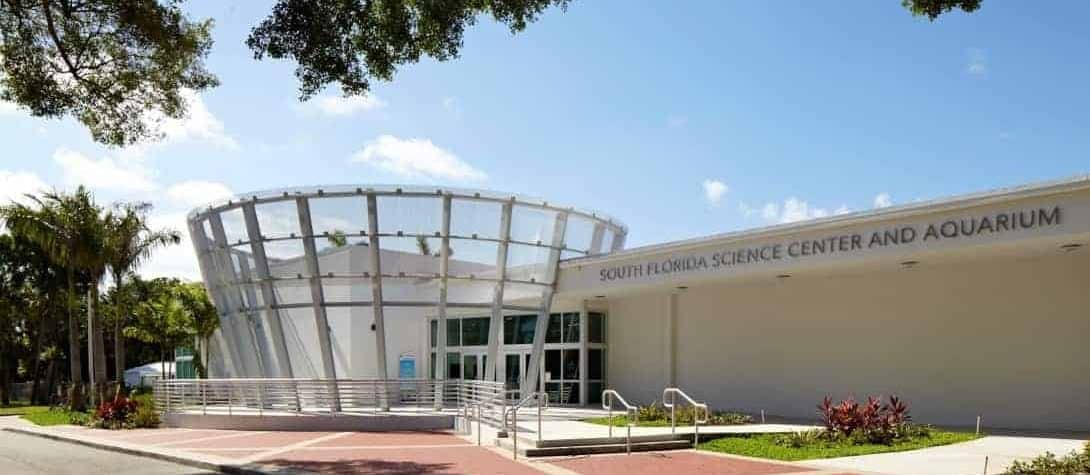 Sunday
10:00 am - 6:00 pm
Tuesday
9:00 pm - 5:00 pm
Wednesday
9:00 am - 5:00 pm
Thursday
9:00 am - 5:00 pm
Saturday
10:00 am - 6:00 pm
Please contact the place before visiting to confirm operating hours. Sometimes facilities close unexpectedly for any number of reasons.
The Science Center is open year-round except for Thanksgiving and Christmas Day.
Arts and Crafts, Playground - Outdoor, Wetlands, Nature, Wildlife, Aquarium, Splash Pad, Rock Climbing, After School, One Day Camp, Summer Camps, Spring Break Camp, Winter Camp, Butterfly Exhibit, Dinosaur, STEAM (Science, Technology, Engineering, Arts, and Math, Sensory, Trail, Planetarium, Observatory, Mini Golf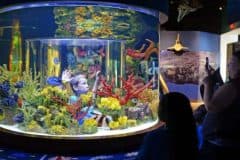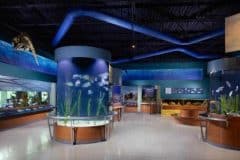 The South Florida Science Center and Aquarium's goal is to make science exciting.  Science means adventure and exploration.  Their science programming is based on computer coding, robotics, and other leading-edge educational programs.
The facility includes classrooms, a planetarium, interactive exhibits and science laboratories.  It also includes a miniature golf course, an outdoor playground and an outdoor trail.  The miniature golf course includes babbling brooks, a butterfly garden and lush green landscaping.  The trail connects 15 new exhibits, including a Physics Forest, FPL SolarScape, interactive splash pad, gem panning station, dinosaur walk, and more!
Other features include an open air amphitheater.  They show live science shows, music and more.
The permanent human brain exhibit is one of their many premier exhibits.  It is called Journey Through the Human Brain.    It has been called one of the most advanced exhibit on the human brain in the world.