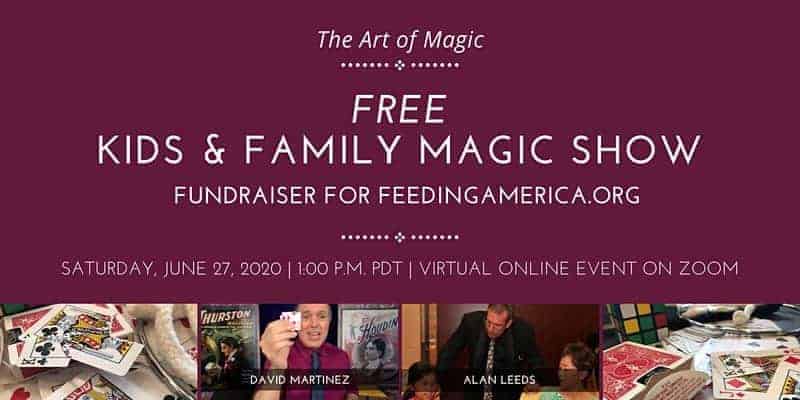 Join award-winning magicians David Martinez and Alan Leeds for an interactive 45-minute magic show via Zoom. They'll amaze you with cards, coins, scarves, and lots of surprises!
The artists are also raising funds to stop hunger in America through the Feeding America network, the nation's largest domestic hunger-relief organization. Learn more at www.feedingamerica.org. You'll be encouraged to make a donation to the cause.
Only a limited number of tickets are available… register today! The last magic show sold out.
For additional information go here.
To find more kid's events go here.