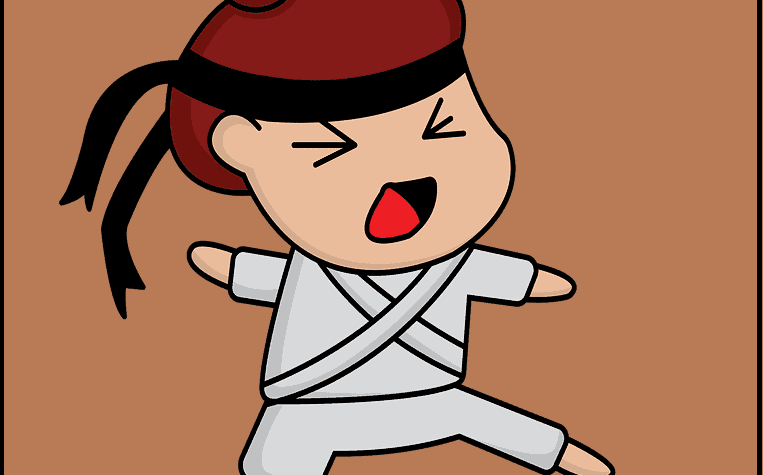 One of the biggest challenges that most parents face is how to deal with the hyper energy of their kids. In normal days, kids can run around the yard, go bicycling, or even outdoor sports like basketball and football to keep themselves active and entertained. However, the matter becomes a little more complicated when the kids can't go outside. This can be due to bad weather or, in today's context, a global pandemic. Staying at home and not being able to go out for the last few months has been difficult for all of us.
However, the situation is even worse for parents that have to entertain kid and make sure they get their daily exercise without going outside. Research shows that a healthy kid requires physical activity every day. Worry no more! We have compiled a comprehensive list of indoor exercises that you can indulge your kids in to make sure they have a good time and also get their need fulfilled, all on a budget.
Kids Yoga
Yoga has countless benefits when it comes to your physical and mental health, not just for adults but also for kids. Yoga is a wonderful hobby that can be developed early and can help your kids become physically and mentally healthy.
There is no need to spend money on expensive yoga instructors or a membership for a studio when you can learn and practice the activity from the comfort of your home through the internet. Cosmic Kids Yoga is one of the best YouTube channels for kids' yoga. This is also a great way to spend quality time with your kids and further develop the bond that you have with them.
Karate
Karate is a great way to get your kids interested in a physical activity that is both good for their bodies and for their mind. Karate has also been proved to boost self-confidence in young kids and is one of the most popular activities that young kids indulge in.
However, in order to turn your kid into a karate expert, you do not need to register them at an expensive academy. All you need is a good internet and a computer or tv to access YouTube. There are numerous YouTube channels dedicated to not only teach karate to adults at home but also to kids, one of which is named Abbey Masner Subscribe today and get your kids on a roll.
At Home Ballet Lessons
Ballet is one of the most skillful dance types that exist, and it takes years of practice to perfect the art. There are numerous ballet schools established all over the country, but if you think they will upset your budget, you can always start teaching your kids at home.
Now is the time to work on the craft of ballet with your kids and keep them occupied and entertained for a long time. Browse YouTube for various different channels that are teaching ballet at home for young girls and select the one that you think is most appropriate. Daniella Ballerina is an interactive and entertaining YouTube channel that teaches ballet to kids at home.
Hip-Hop Dance
Dancing is always fun. Especially when it's done with the people you love dancing can truly prove to be one of the most fun and entertaining activities to do indoors. Instead of just dancing freestyle, you can encourage your kids to learn a form of dance.
Hip hop is a great option for kids as it is easy, fun, and there is a lot of content online from which you can learn. Several YouTube channels offer free videos that you can learn routines from with your kids and help them feel a sense of accomplishment whenever they perform. Here are some Hip Hop Dance Videos from G M Dance Centre, has plenty of hip hop tutorial videos made especially for kids.
Basketball Conditioning
Basketball is a sport that requires years of practice and lots of skill. If your kid enjoys basketball, it is a good idea to encourage them to start learning from an early age so that they can become a master of the skill soon. And you can do this by staying at home. YouTube videos like this one or this one will provide the basics of basketball conditioning that you can help your kids master at home. Make them practice these drills every day, and when once it is safe to go out again, they will be a superb player of the game.
Gymnastics
Gymnastics is, without a doubt, one of the most difficult arts to master, and in order to be good at it, children are encouraged to start from an early age to develop a great level of flexibility. It is also one of the activities that do not require much equipment to master and can be practiced at home. Follow YouTube channels like that of Coach Meghan and help your kids become expert gymnasts at home.
Treasure Hunt
It is important to note that kids don't need to be running around in order to spend their energy. Anything can qualify for physical activity as long as the kids are up and moving around. Because it is a tough task to keep children interested in an exercise routine for a long time, making it fun enough is your responsibility.
You can do this by organizing a treasure hunt throughout your house. You can hide candy in various locations and hide hints in the form of riddles that the participant has to figure out in order to get to the final jackpot. This is an easy and cost-effective way of providing physical exercise as well as mental stimulation, and the candy rewards are bound to keep the children fully excited.
Easy, Fun Exercises
While the activities mentioned above are entertaining in their own way, it is also not a bad idea to make children exercise explicitly. Fun exercises like jumping jacks, skipping rope, and headstands are extremely fun to do with a group of kids as well as adults for some quality family time. Moreover, such exercises are also a great way to burn plenty of energy in a short time. An hour daily with your kids doing jumping jacks, skipping rope, and even cartwheels can provide plenty of entertainment and physical activity for the whole family. Little Sports is a great YouTube channel for all types of kids' exercises.
Conclusion
The contents of this list will help your family through a few months of quarantine. However, it is always important to make sure that your kids are willingly taking part in these activities. If they feel reluctant, it is your job to convince them and make them choose what they want to do rather than forcing a certain activity on them. If they are not a part of decision process, they may become agitated and might even increase the level of pent up energy they have.