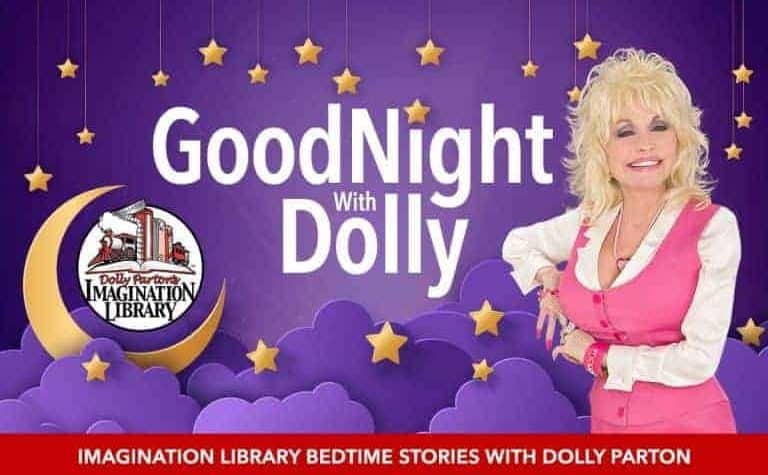 BEDTIME STORY WITH DOLLY PARTON
"Goodnight With Dolly" will feature Dolly Parton reading a series of Imagination Library books. The book readings will occur once a week for 10 weeks at 7pm EST.
This week's book will be "Violet the Pilot" by Steve Breen.  If you like the book, you can purchase it here.
The read alongs will be a personal gift from Dolly to all families. Free of charge but not free from obligation as the message will be to pass on the love and keep hope alive because we are all Together, You and I.
For more information on this activity, go here
To discover more FREE LIVE kid's virtual events review the calendar at this link.