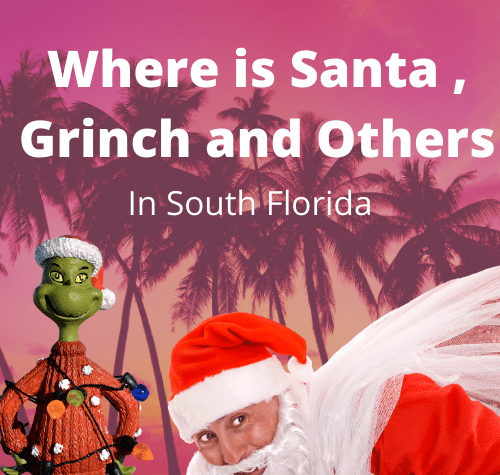 Happy Holidays!!
Are you looking for some Santa?  Maybe your kid prefers the Grinch?  Or your kid would like to see an entirely different character this Christmas – Holiday season.  They are all over South Florida, you can find them at the mall, museums, the zoo, at ice cream parlors, ranches and more.
There are a variety of options. Some options are free and some are for a fee.  Others offer professional photograph packages and at some places you take your own pictures and they provide the scenes.
Look below to find places where Santa, the Grinch, Goofy and others hang out.
If you are not automatically redirected then click on Santa, Grinch and Others in South Florida – 2020.