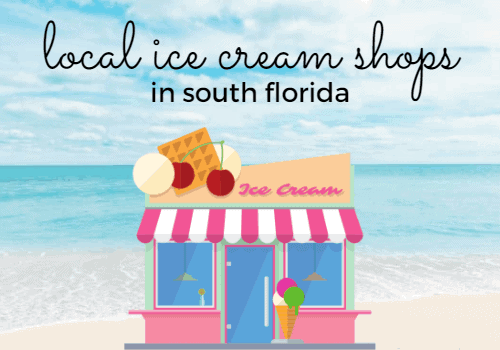 There are lots of places to get ice cream in South Florida.  We have picked out a few places in South Florida that are infamous for their special ice cream dishes.   They are located in Miami-Dade and Broward (Fort Lauderdale) Counties. 
Visit and let us know how you liked them.  Please also feel free to share more of your local favorites.
Special Places for Ice Cream in Miami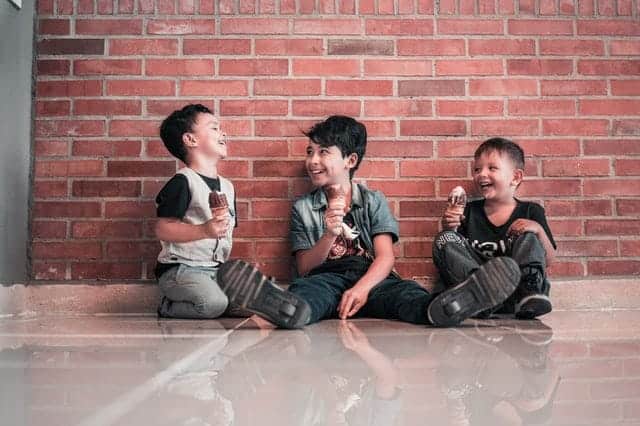 Azucar – Time Out Market
This is Famous for Cuban-inspired flavorful ice-cream. Their special flavors are bourbon with cherries, whims, and Abuela Maria—vanilla ice cream. You also can't resist Maria crackers, guava, and cream.
Dasher and Crank
This is a beautiful pink ice cream shop. They offer you unique frozen flavors like smoked almond, banana pudding, strawberry cream cheese, and guava jelly. You can resist their most unusual vegan-friendly matcha ice cream.
The Frieze Ice Cream Factory
This ice cream shop on South Beach is a favorite of all. The special ice- cream includes classic cookies and cream, cappuccino chips, and unusual an ice cream sandwich.
Special Places for Ice Cream in Broward – Fort Lauderdale
Jaxson Ice Cream Parlor and Restaurant
This old-fashioned ice-cream parlor is famous for its homemade ice-creams and soda. They have endless flavors with a huge scoop of ice-creams. Their special includes Jaxson's Classic Sundae, Hot Fudge Sundae, Turtle Sundae, Peanut Butter Lover Sundae, etc.
Cherry Smash
This is another old-fashioned ice cream parlor. They are known for their crazy Birthday Explosion Sundae. Their Piña Colada Sundae is also worth trying.
Kilwins
They offer out of the world specialty sundaes, and their ice cream prices do not cross $5. All flavors are great at economical prices.
Larry Ice Cream and Yogurt
Larry's Ice Cream and Yogurt has special events throughout the year for kids.  On occassion, your kids can meet a Minion or Santa Claus and enjoy some good ice cream at the same time. 
Sloans
This ice cream parlor serves some of the most delicious ice creams around. They offer a broad range of flavors. Coffee and donuts (coffee ice cream swirled with crispy donuts) and Scouts Honor (mint ice- cream chocolate chunks and mint cookies) are one of their amazing choices.
Wrap-Up
Is there a special ice cream dish in Florida that we missed?  If so, please share.    In addition, look below for more things to do in South Florida.
Related Topics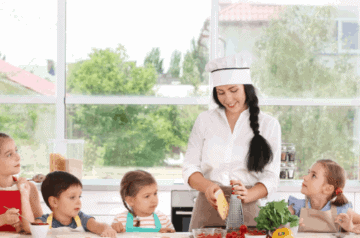 To find cooking classes in South Florida,
READ MORE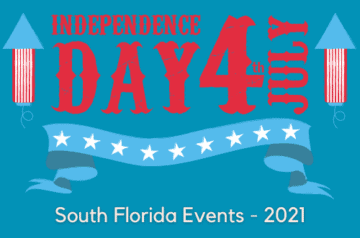 Find some family friendly 4th of July
READ MORE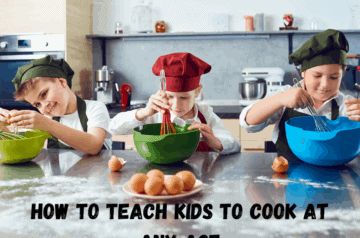 Thanksgiving is approaching and there may be
READ MORE
Family Friendly Places To Visit
The Phillip and Patricia Frost Museum of Science is
READ MORE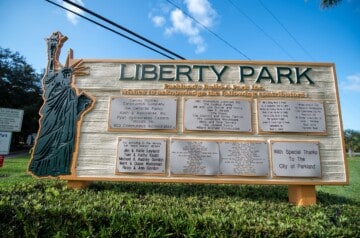 Interesting Stuff To Buy